As I have pondered heaven and begun to hunger and thirst for such a place, my burning question has been, "Will I get my own personal Jesus to fellowship with, or will I just be a face in the crowd of worshippers at His throne?" This question may sound a little silly or selfish, but I want to be a Jesus-hog when I get to heaven. I don't want to wait in line to have Him all to myself. I don't want to need an appointment to get His undivided attention. I want to drink Him in all the time, any time I want.
In my conversations with others, I've learned I'm not the only who feels this way. If you have a similar concern, you'll be delighted to discover that, according to Alcorn, God's glorious presence will not be in just one centralized location in heaven, but will permeate every part of it. No matter where we go in heaven, we will experience the fullness of God, the manifestation of His presence, and unbridled fellowship with Him. Alcorn suggests, "God's glory will be the air we breathe, and we'll always breathe deeper to gain more of it. In [heaven], we'll never be able to travel far enough to leave God's presence. If we could, we'd never want to." Can you imagine never feeling distant from God again? Never asking if He is there or if He hears your voice? Never wondering how He feels about you or what He would say to you? In heaven, you will experience God firsthand — His feelings and His thoughts will be made known to you as fully as He knows them Himself. 
This Christmas season reminds us that Jesus came specifically to reveal God, the Father, to us here on earth. We have the privilege of experiencing His presence, Emmanuel, with us now and always. Truly, this is our gift!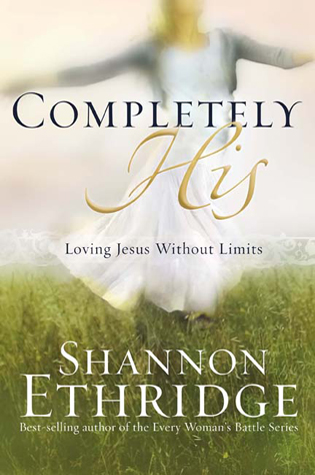 Excerpted from
Completely His: Loving Jesus Without Limits 
by Shannon Ethridge. Copyright 2007.  All Rights Reserved. Published by WaterBrook Press, Colorado Springs, CO 80921. Used by Permission. Not to be copied without Publisher's prior written approval.