Imagine a new bride and how she longs to express her love for her husband. She doesn't just want to sit around and soak up his presence, never doing anything else. She eagerly desires to wait on him and do things for him. She prepares his favorite meal. Launders his clothes. Rubs his back. Takes care of their home where they make wonderful memories together. She doesn't just love him, she labors for him out of her love.
Such works are a vital part of how a wife expresses her affections. Such works are also a vital part of how the bride of Christ expresses her love for her Bridegroom. We can claim to love God, but like my mama used to say, "The proof is in the pudding!" In other words, if we love God we will labor for Him.
The second chapter of James clearly makes this point:
~Dear brothers and sisters, what's the use of saying you have faith if you don't prove it by your actions? That kind of faith can't save anyone (verse 14).
~So you see, it isn't enough just to have faith. Faith that doesn't show itself by good deeds is no faith at all—it is dead and useless (verse 17).
~[Abraham's] faith was made complete by what he did—by his actions. And so it happened just as the Scriptures say: "Abraham believed God, so God declared him to be righteous." He was even called "the friend of God." So you see, we are made right with God by what we do, not by faith alone (verses 22-24).
~Just as the body is dead without a spirit, so also faith is dead without good deeds (verse 26).
James didn't leave any room for misunderstanding on this topic. Labor automatically flows out of our love. If we refuse to labor for God, we may need to question the depth of our love for Him.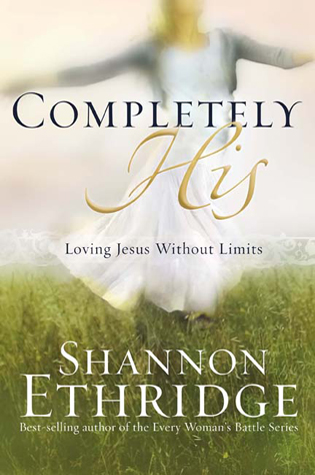 Excerpted from 
Completely His: Loving Jesus Without Limits
by Shannon Ethridge. Copyright 2007.  All Rights Reserved. Published by WaterBrook Press, Colorado Springs, CO 80921. Used by Permission. Not to be copied without Publisher's prior written approval.