…continued
Fantasy can comfort us as we age.
When I made the announcement on my blog that I was writing this book, I received an email from an anonymous man. He explained, "As we grow older, I enjoy letting my mind wander back to the good old days — back to when my wife would let me boldly stare at her youthful, beautiful body, when we had all the strength and energy required for frequent afternoon delights and weekend sexual marathons, back to when I wasn't concerned about whether I could maintain an erection until I'd crossed the finish line. Recalling these wonderful times we've shared together keeps me from looking at pornography or lusting over other women — (I'm old, but I'm not dead) — so I think fantasy can serve a good purpose."
Indeed, fantasy can serve many good purposes, so don't knock it completely until you try it!

Miss Part Of The Series?
Part 1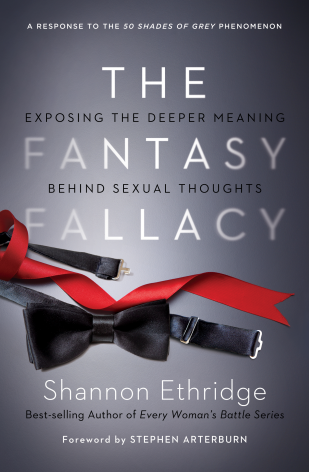 Excerpted from The Fantasy Fallacy: Exposing the Deeper Meaning Behind Sexual Thoughts  by Shannon Ethridge. Copyright 2012.  All Rights Reserved. Published by Thomas Nelson Publishers, Nashville, TN. Used by Permission. Not to be copied without Publisher's prior written approval.